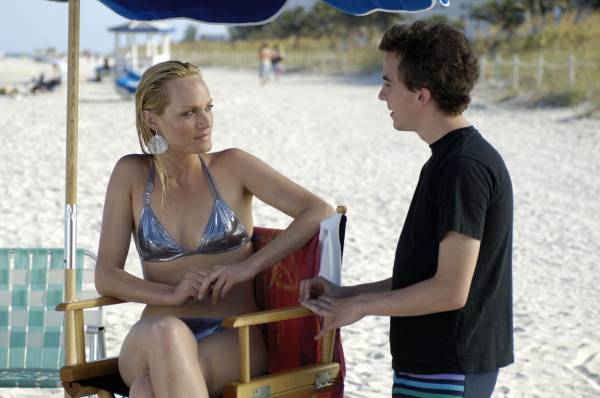 My Sexiest Year starring Frankie has been on the radar for what seem like ages but having secured a deal with THINKFilm we expect there to be a trailer and release date soon.
Its been accepted into the 2008 Miami International Film Festival, to be held in Miami, February 28 – March 9, 2008. Festival program details will be announced in mid-to-late January.
In this bittersweet coming-of-age story – told from the present, but set in the swinging '70s – 17-year old Jake Stein (Frankie Muniz), an aspiring writer, moves from his Brooklyn home to Miami to live with his gambler father (Harvey Keitel) who abandoned Jake and his mother years earlier.

Surrounded by wealthy and glamorous South Beach-types, Jake is taken under the wing of a famous model (Amber Valletta) who is as fed up with the high life as Jake is attracted to it. Their friendship – and what it leads to – is just one of the many transforming experiences that provide Jake with material for "My Sexiest Year," the best-selling book that he will write years later about that unforgettable time.
Source: ComingSoon.net | Thanks Rye | Discuss in FORUM