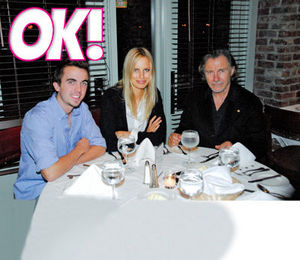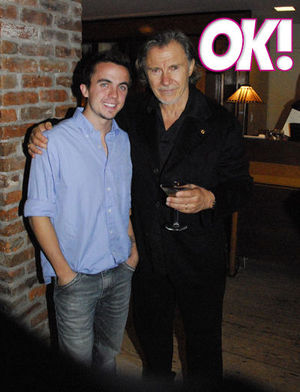 As we have reported previously, Frankie's film My Sexiest Year premièred at the Hamptons International Film festival and OK! Magazine where there and have just released their write up of the event.
It was a sexy feast for the cast of My Sexiest Year at the Hamptons International Film Festival. Harvey Keitel, Daphna Kastner, Frankie Muniz and model-turned-actress Karolina Kurkova dined at Prime 103 to toast the premiere of their coming-of-age dramedy and OK! joined them for the four-course meal……..On the menu were steak, salmon and lobster risotto, topped off with banana spring rolls for dessert, and everyone scarfed the dishes down.

As for Frankie, he's finally back at work in the field that made him a household name after a two-year sabbatical. Following Malcolm in the Middle's cancellation, the 21-year-old turned his focus onto his first love of race car driving and currently competes in the Champ Car Atlantic Championship.

"I love being an actor but if I had to choose one over the other, I'd definitely pick racing cars."
Read a review of the film here, and see more pictures from the premier here.
There is supposedly more information/pictures in the magazine it's self so if anyone can get a copy and do some scans and post in the forum, that would be great.
Still no release date.
UPDATE: See Here.