Here is an image of Frankie on the set of Criminal Minds which as we reported previously he is guest starring in.
See more pictures of the set and filming here.
…we hear from an inside source at the show that the Frankie Muniz ep is super: "The episode focuses on a graphic novelist, and visually, it will be like no other Criminal Minds you have ever seen. The script is freakin' amazing."
UPDATE: Thanks to SpoilerTV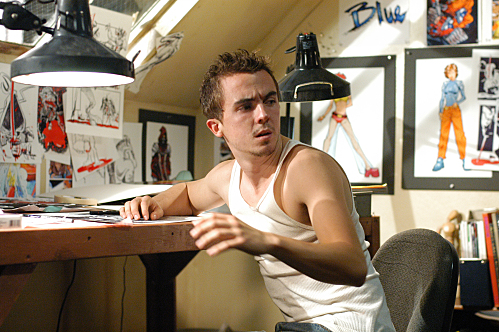 UPDATE: Watch the episode here.
Thanks The Crewest Man & eonline.com | Discuss in FORUM