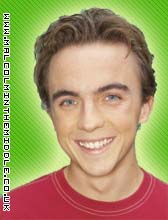 Frankie Muniz will guest star in a November sweeps episode of CBS' drama, Criminal Minds.
He is set to play "a famous comic-book artist who becomes involved in the search for a serial killer in Los Angeles."
We are currently unsure whether this means he will turn out to be the killer.
Frankie's episode is scheduled to air Wednesday November 28th at 9:00pm on CBS.
UPDATE: Watch the episode here.
Source: TVGuide.com | Thanks Rye | Discuss in FORUM