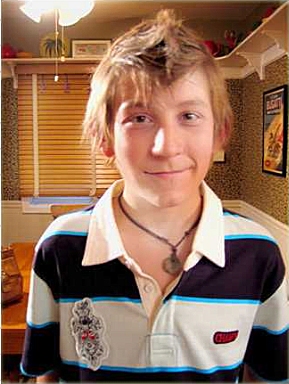 Lucky New Yorkers will be able to catch Erik Per Sullivan's (Dewey) new film 'Mo' on Thursday June 21 at the Rockefeller Plaza as part of Tribeca Enterprises open air "Drive-In" screenings.
Tribeca Enterprises, the parent company for the annual May film festival, has been so delighted with the response the festival's outdoor movie screenings have generated that for four nights, between Tuesday (June 19) and Friday (June 22), they're going to show movies on a 30-foot-by-50-foot screen in front of 30 Rockefeller Plaza. The "Drive-In" will open each night at 6 p.m. with movies starting at 9 p.m. each night.
"Mo" writer-director Brian Scott Lederman's coming-of-age story set on Long Island's South Shore, which stars "Malcolm in the Middle's" Erik Per Sullivan in the title role of a teenager coping with a genetic mutation called "Marfan Syndrome." It's being screened by the festival Thursday June 21.
Source: NewsDay.com
[flv:https://www.malcolminthemiddle.co.uk/video/erik/Erik-Per-Sullivan-MO-Trailer-MITMVC.flv 500 400]
Just added to our Gallery are pictures from the film.

You can see our previous post for more info on the film | Official Site | IMDB
UPDATE: DVD Release
Discuss this post in the FORUM