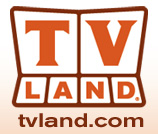 Next month a new series of TV Land Confidential starts on TV Land (US Cable Channel). The 3rd episode that airs on July 18, 10 pm entitled "Finales" will feature an exclusive visit to the set of Malcolm in the Middle at its finale back in 2006.
FINALES: Even in the world of television all good things must come to an end – from the hit shows that go out with a bang, to the series that are quietly canceled there's always a story behind the send-off. This episode looks at the shows that got to say good-bye, some that didn't and some that said good-bye, and then unexpectedly got stays of "cancellation" and returned from the dead. What finale was originally planned for The Mary Tyler Moore Show? How did Bob Newhart kept the secret of his final Newhart episode? Viewers will also get an exclusive set visit to the finale of Malcolm In The Middle.
Source: PRNewsWire.com | IMDB | Thanks to RyeBeach
UPDATE: Watch it here.
Discuss this post in the FORUM.