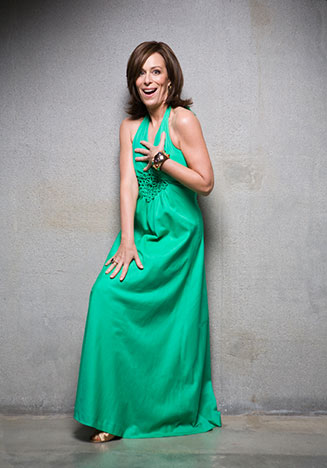 Jane Kaczmarek (Lois)'s charity that she co-founded with ex-husband Bradley Whitford, Clothes Off Our Back is still going strong, now into eight years of operation.
For the uninitiated, Clothes Off Our Back is a charity where celebrity attire is donated and then auctioned to raise funds for a number of charities, including Feeding America, Malaria No More and more.
Unfortunately, we have just missed the auction for a Breaking Bad DVD, autographed by Bryan Cranston and the rest of the cast, but there are still more items up for auction, including clothing worn by none other than Justin Bieber, shirts from Jerry Lewis and stuffed bears signed by young celebrities.
You can bid on any of these items to support the charities, or if celebrity clothing is not your thing, you can still make a donation to their cause.