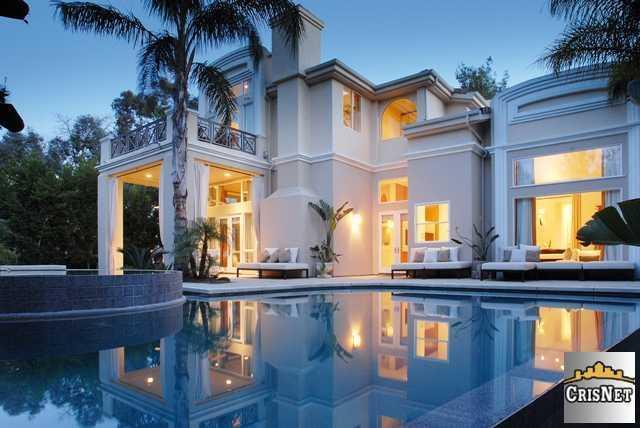 The Los Angeles Times is reportin that Justin Berfield (Reese) has sold his Calabasas house for $2.5 million. He bought the house from Jessica Simpson and Nick Lachey in 2006, tried to put it on the market in August 2009 after slashing the price by half a million from the price he originally paid for it to $3.4 million.
Clearly it has lost even more value since then, selling at $2.5m, and securing a sale has obviously been very difficult. The house itself features 6,483 square feet of space, a home theatre, bar, four sun decks, five bathrooms and even a dedicated wine cellar.
You can see a gallery of photos of the property from when it was put on sale in 2009.
Update: Actor Justin Berfield, the wise-aleck sibling Reese on "Malcolm in the Middle," has sold a Calabasas house he bought for $3.75 million four years ago for $2.1 million, the Multiple Listing Service shows.

The Mediterranean home, on a half-acre in a gated community, had been listed as "approved for short sale at $2.5 million." The 6,483-square-foot house has travertine floors, a home theater, a wine cellar, a bar, four sun decks, five bedrooms and seven bathrooms. A soundproof room can be used as a recording studio. The grounds include an infinity pool, an outdoor dining area and a built-in barbecue.

Berfield, 24, bought the house in 2006 from Jessica Simpson and Nick Lachey. Since playing Malcolm's second-oldest brother from 2000 to 2006, he has become a producer of films and shows such as "Sons of Tuscon" (2010).

Sue Walsmith and Melinda Feldman at Ewing & Associates, Sotheby's International Realty, handled both sides of the transaction, according to the MLS.
Source: LA Times