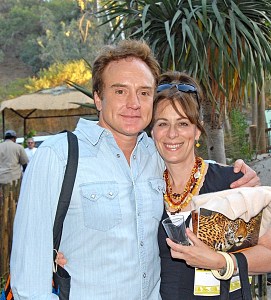 Jane Kaczmarek (Lois) and her now ex-husband Bradley Whitford are now officially divorced, a little over a year after announcing their 'irreconcilable differences'.
The Toronto Sun reports:
Bradley Whitford's 18-year marriage to Jane Kaczmarek is officially over – the former couple's divorce has been finalised.

The West Wing star and the Malcolm In The Middle actress filed for a legal separation over the summer and their union was officially dissolved this week.

The former couple split their assets evenly and will share custody of their three children, according to TMZ.com.

In an interview with the San Jose Mercury News, which was published earlier this month, Kaczmarek admitted she has a new boyfriend and is looking forward to moving on with her life.

She said, "The good thing is you realise you have the chance to completely redefine yourself and start your life over, whether you want to or not. That has also, in a funny way, reinvigorated my desire to act again…

"I now have a house, my children, and I'm dating a nice fellow… My kids have a great dad… Brad was the love of my life. We were happy for a long, long time. I don't know. Things evolve, right?"
Whitford did of course star in The West Wing, but also made a guest appearance on Malcolm in the Middle in the episode Company Picnic in Season 3.