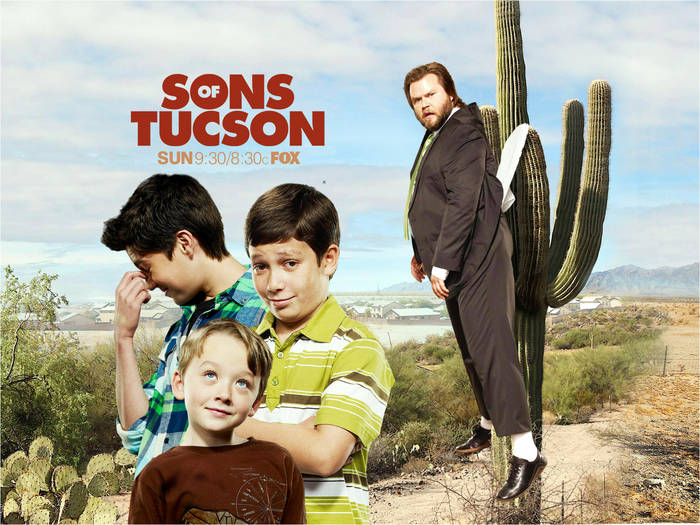 Justin tweeted the good news this week that early figures say 4.5 million tuned in for the Sons of Tucson premiere. Lets hope the success continues, the second episode airs tonight (March 21) 9:30/8:30 Central on FOX.
Here's a round-up of what Justin has had to say about himself and the show in recent weeks…
During Malcolm in the Middle – I think I was around 15 or 16 – instead of running to my trailer after a scene I would stay on set. I would ask questions. I would hang out with the crew. I would hang out with the grips, you know, the guys doing all the work. I would ask questions, and I would look around. I would talk to the writers. I actually went to Linwood Boomer a few times with some treatments, ideas for some episodes. I'd submit it to him. He'd give me his notes. So it was actually really early in the process or early in Malcolm where I would start doing that. I was always thinking towards the future. So that was with it for me. – MediaWeek

The idea came up from our creators, Tommy Dewey and Greg Bratman. They brought this idea to us way back when, and we just sort of developed it from an idea to scripts. Finally, we took it to Fox because I had some relationships there obviously, and they purchased it from us. It was exciting. It was like our first scripted show that we sold as a company at J2, and we couldn't be happier with the people that we're working with and the two guys that wrote it. Visually and maybe tonally, everyone's going to compare it to Malcolm, but I think story wise you can't really compare it to any show that's been out there. It's a truly unique concept, and we're excited that Fox and everyone has a vision to see this through because on the face of it, it is kind of crazy. It's kind of out there, but they were behind it from day one. It's not really a concept that comes up too much in the show, and it sort of naturally weaves its way into every script, so it's not like if someone tunes in four episodes into the season that they're going to be lost. It's really easy to catch up on it. – tvismypacifier.com

I don't really consider myself the big boss, but that's the title they've given me. I act the same way I did before – just be respectful to everyone. As long as everyone does their job, hopefully we will have a successful show. That's all you can hope for. It should be simple. That's my philosophy. – zap2it.com

"Being in front of the camera, you never got to see the whole process from the conception of the script all the way through to the filming process. And building the pilot…selling this little inkling of an idea has just been eye-opening for me, I especially love the whole casting process because I've been on the other side of the process in those rooms, and now I get to sit behind the camera and sort of–" "…Judge!" Tyler Labine pipes up, and they both laugh. – examiner.com

Network brass were hovering around when the show was in its nascent stages. "That's a heavy understatement" says Justin…Todd Holland adds "You have never had so much participation, shall we say. I mean, it really started to be like, 'Please love us less.'" All that attention from the top caused a good bit of frustration, it would seem. "It's like a parent that doesn't give you clear instructions and you don't know how to please them,"…"So it's always like a weird thing trying to figure out: What do they want? What are they saying? Even if we did understand the instructions, would we agree enough to do it that way, or would we have to push back?" Berfield and his partner Jason Felts had tried to interest the illustrious Holland in directing other projects of theirs in the past, to no avail. "I think it's good it didn't work out in the beginning. It was a learning process for us. I was young, just starting out as a producer, seeing different material – striking out a few times, I think it helps you grow." – jaxobserver.com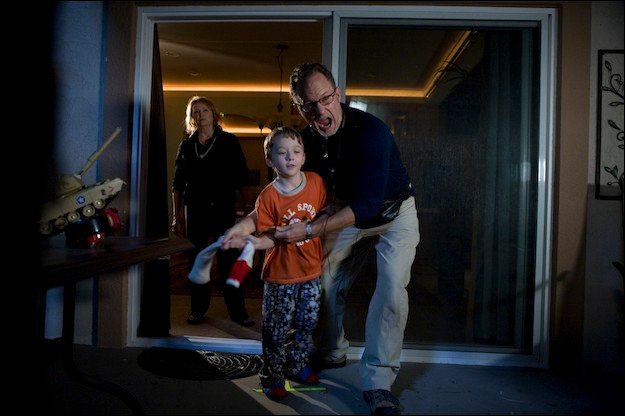 Todd Holland had a few other things to say on 'Tucson…

Holland acknowledged that after Berfield and his business partner presented him with the script to consider, he didn't even read it at first, because he had what he described as a sort of patronizing "Uncle Todd attitude" resulting from having known Berfield since he was a kid. But he finally got around to reading the script, at which point, "suddenly, it was business." – npr.org

"It was the simplest thing on the planet – it was funny."…"So much stuff that has 'comedy' labeled on it is not funny to me, so I have a simplistic little litmus test: Did I laugh when I read it?"…"Humor is better as a side dish,"…"It's like fettuccine alfredo, nobody wants it as a whole dish, but on the side, then it's really yummy," That said, "Sons" has a wacky premise that is inherently funny. "There are four little con artists, one of which is not little,"…But it is also about the idea of a chosen family. "In Sons, four people are slammed together to make a family, thrown together by circumstance, and they end up having a sense of place from sharing their lives together,"…"But, we're not schmaltzy. We're the anti-schmaltz." – dailybruin.com

"I never totally saw Sons of Tucson as clearly as when we saw Tyler Labine. When we found him, it was like, 'Oh my God. I totally see the show,'"…"Now I can't read our scripts without hearing him. He's such a specific voice and he so captures the lovable scoundrel."…"Sons is about the inevitable gravitational pull of family, even when no one actually wants to be a family. Even in this crazy, cut-throat, spiraling-down-the-drain world we live in – people still choose family,"…"They may not be bio-parents or blood relations — but family matters." – tvguide.com

If anything, his new show is "the anti-'Earl.' " "We heard about 'Earl' a lot" while the show was being developed, he said. "So we really worked hard" to distinguish it…the show was much more a hybrid of his previous series "Malcolm in the Middle" and "The Larry Sanders Show." – latimes.com
US readers can watch Sons of Tucson for free on Hulu, iTunes and FOX.
Thanks Rye