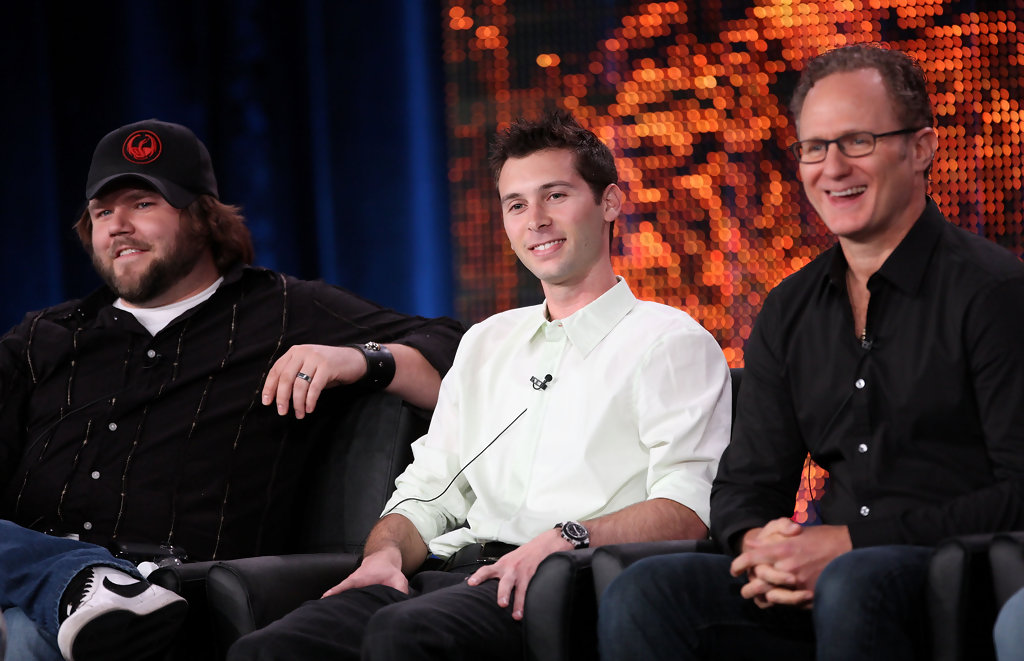 As hinted at by Justin in a tweet of his from late last year, it has now been confirmed that Justin will guest star in the season finale of the new series, Sons of Tucson.
Ok, so the character Justin will be playing is not actually Reese, but Barry "not a tall guy but always working on his biceps, he is the neighborhood bully now all grown up." Sound familiar? Well according to reports its a reprise of Reese's character. The name will be different, but the character will be the same.
Frank Dolce (know-it-all-middle-son Gary on 'Tucson) has this to say about Justin's performance, "He's a little shy sometimes, but he guest stars in one of the episodes and when he steps in front of the camera, he is so upbeat and has so much energy."
The announcement was made during FOX's TCA (Television Critics Association) presentation panel for Sons of Tucson in LA. The broadcast date for his guest star appearance is yet to be announced.
This will mark Justin's first time in front of the camera since Malcolm in the Middle's series finale aired on May 14, 2006. Justin serves as executive producer of Sons of Tucson, which premieres in the US on Sunday, March 14 at 9:30/8:30 Central on FOX.
Excited to see Justin on TV again? I am!
Source: Laura Donovan, thetvaddict.com | Thanks Rye