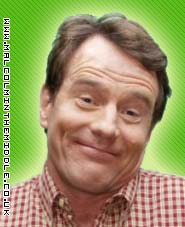 Leave is and independent thriller directed by Robert Celestino and written by Rick Gomez and Frank John Hughes (Band of Brothers), about a novelist and his encounters on a road trip. Bryan plays Elliot whom he describes as the comic relief character.
Its currently in post production and looking at a 2010 release. Bryan said in a recent live Q&A it may be at the Sundance film festival (January 2010).
In other news: 8 August 2009 – Bryan emceed the Dennis Hopper honorarium/awards ceremony at the first Albuquerque Film Festival.
Source: variety.com