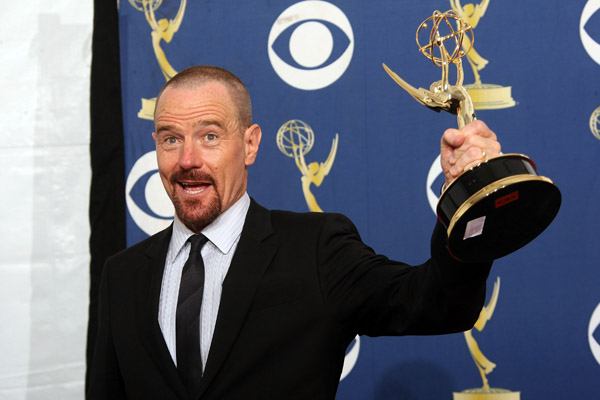 You can bid right now on a gift bag with various products including Malcolm and Breaking Bad merchandise put together by Bryan.
Includes: Antonias nuts, Carmex lip products, Coccinelle Clutch. The Cocktail Hours, Dentaburst, Elyse Ryan jewelry, Hairzing, Hands2go hand sanitizer, Hip Heirlooms, Jumpin Jammerz, Lacoste sunglasses, Charlie Lapson products, Madbags, NuSkin products, Robert Graham merchandise, Sculptz tights, Sorme products, S.T. Dupont USB Drive, TC Intimates products, a Malcolm in the Middle hat, a signed Breaking Bad DVD, signed Breaking Bad pilot script signed by cast, and a Malcolm in the Middle signed script.
At time of posting the highest bid is $225. Bidding ends 13 October 2009.
Proceeds go to National Center for Missing and Exploited Children a charity Bryan has long supported.
If you're feeling in a charitable mood, but can't afford/missed out on this gift bag why not support Clothes Off Our Back, Jane Kaczmarek's charity.