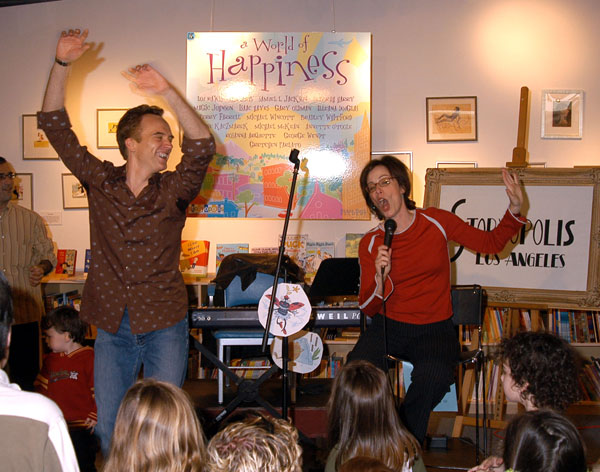 April 3 2004 – Jane Kaczmarek (Lois) and then husband Brad launched the A World of Happiness music CD for kids. They sing a song entitled The Jiggles on the celeb filled album. Proceeds go to various charities, Jane picked the Children's Defence Fund, who she often supports. The song is quite catchy and very well produced, I'm sure kids love it.
[audio:Jane-Kaczmarek-and-Brad-The-Jiggles-2004-MITMVC.mp3]
At the launch event Jane and Brad taught kids The Jiggles dance, check out the photos in our GALLERY.
The CD was just recently re-issued so go and grab the whole album as an MP3 download on Amazon.com for $8.99 or just Jane's track for $0.99 (Amazon.co.uk £6.99/£0.79)
Source: aworldofhappiness.com