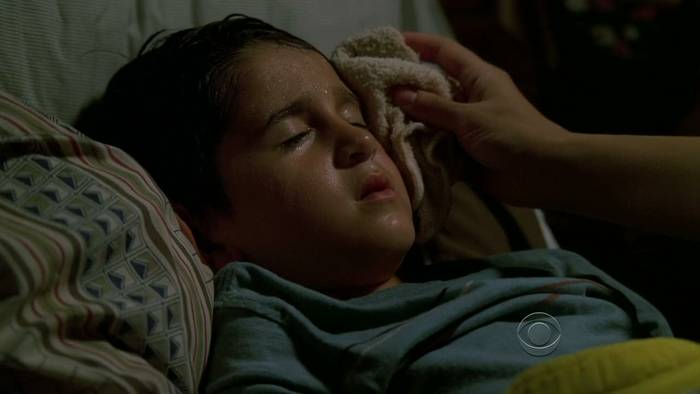 James & Lukas Rodriguez are the twins who played Jamie in seasons 6 and 7.
Since Malcolm in the Middle they haven't been acting however in January this year they appeared in Without a Trace the CBS drama about a fictional New York missing persons unit, Season 7, Episode 12, Believe Me. They play the non speaking part of a sick child. They are both credited, however as its only a short scene it seems odd that both would be playing the part. Not surprisingly they have grown up, I can't recall/find how old they where in Malcolm but I guess they are around 8 now.
More screencaps in our GALLERY.