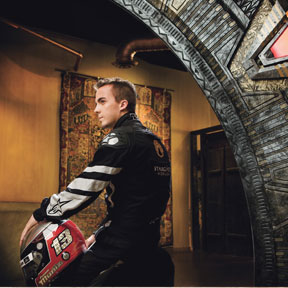 That's right! We are giving you, the fans a chance to submit questions to be answered by Frankie Muniz (Malcolm) himself. Similar to way we did it with Erik Per Sullivan earlier in the year. Lets call this a New Year gift!
Frankie is currently preparing for his 2009 racing season. He is now the brand ambassador for the new Stargate Worlds game and they are going to be a major racing sponsor for 2009. More on this soon.
Please note, we will do our best to pass along as many questions as we can to Frankie but we cannot guarantee an answer to every one. But you will stand a better chance the earlier you post it.

You need to sign up (for free) to our site and post your questions in this FORUM thread.
Happy New Year to all!