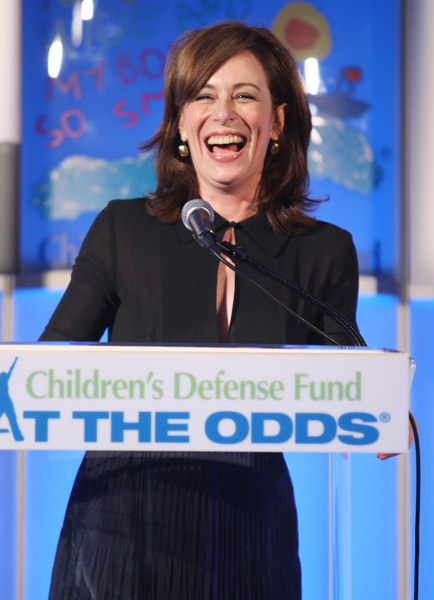 Jane Kaczmarek hosted the Children's Defense Fund 18th Annual Los Angeles 'Beat the Odds' Awards in Beverly Hills, California on December 4. Honoring five Los Angeles area high school students who are overcoming tremendous adversity.
See more photos of Jane from the event in our GALLERY.
UPDATE:
[flv:https://www.malcolminthemiddle.co.uk/video/jane/Jane-Kaczmarek-Childrens-Defense-Fund-Gala-MITMVC.flv 550 400]
She also did a promo video for an online epilepsy awareness campaign, called "Talk About It".
[flv:https://www.malcolminthemiddle.co.uk/video/jane/Jane-Kaczmarek-Talk-About-It-Feb-09-MITMVC.flv 550 300]
Source: Childrens Defense Fund & TVGuide