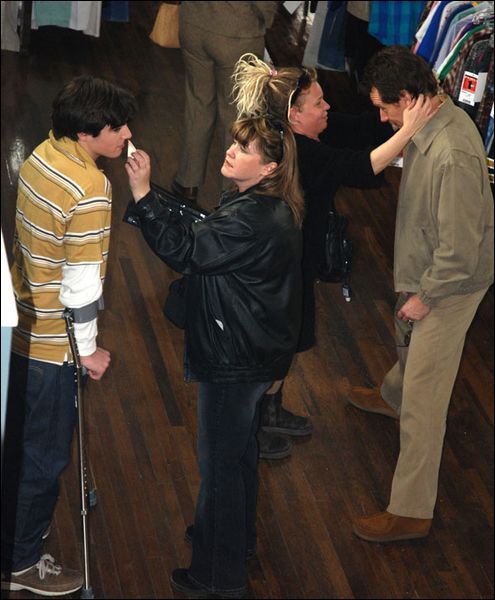 As previously reported Bryan Cranston next major role is in Breaking Bad and AMC original TV series set to air January 2008. Bryan plays a high school chemistry teacher who becomes a meth dealer (using his chemistry skills) when he learns that he is dying of lung cancer so he can provide for his wife and handicapped son after he's gone.
With its focus on a sympathetic drug peddler, the script from The X-Files exec producer Gilligan had been considered a hot, if controversial, property……The main character does some things that are surprising and questionable……..But it's a classic story of one man against the system, and you're rooting for him……While the show doesn't glorify meth dealing, it does paint a sympathetic portrait of the man who decides to take up an unlikely new vocation as a drug dealer, said those familiar with the project…..
Bryan's on screen son (16) is played by RJ Mitte (pictured above) which his biggest role to date. RJ and his character share something in common both have cerebral palsy (although RJ's is mild). For more information on RJ read this article.
Nine episodes will be ordered including a 58-minute pilot. Show will go into production in September in New Mexico and likely air in January.
UPDATE: New photos.
UPDATE: Video Promo.
UPDATE: More Videos + Air Date.
Discuss this post in the FORUM