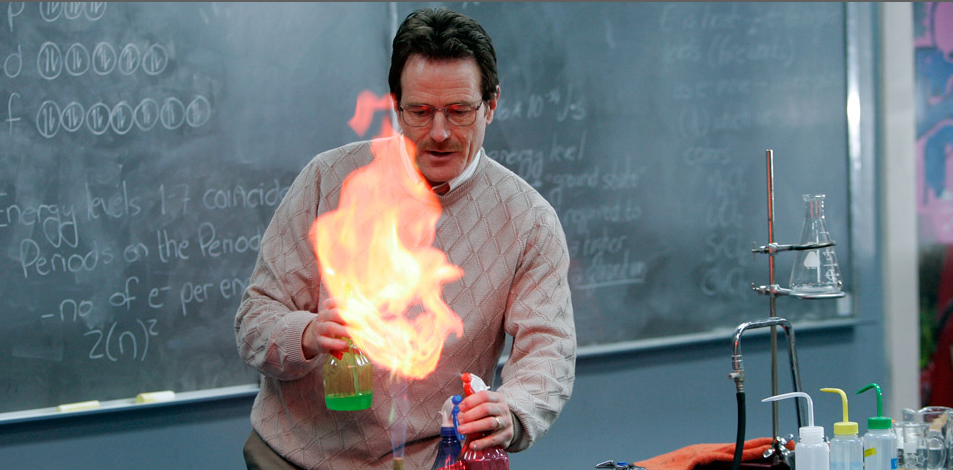 Source: Los Angeles Times, April 4, 2014.
"With this book, I want to tell the stories of my life and reveal the secrets and lies that I lived with for six years shooting 'Breaking Bad,' " Bryan Cranston said in the press release announcing his upcoming memoir. The as-yet-untitled book will be published by Scribner in 2015.
Cranston won three best actor Emmy Awards portraying Walter White, the cancer-stricken chemistry teacher who turns to making methamphetamine to support his family. In the show's five seasons, White — who in a desperate moment came up with the pseudonym Heisenberg — went from everyman to drug kingpin.
The role has become iconic — Heisenberg T-shirts are available just about everywhere, including Wal-Mart. But Cranston, 58, has had a long career as an actor whose skills allowed him to play all kinds of roles.
He was the father in the goofy TV comedy "Malcolm in the Middle," quietly appeared in the Oscar-winning drama "Argo" and is currently portraying Lyndon Johnson on Broadway.
Link to the full article:
http://www.latimes.com/books/jacketcopy/la-et-jc-bryan-cranston-to-write-breaking-bad-memoir-20140404,0,1172124.story#ixzz2y6eMvRfQ