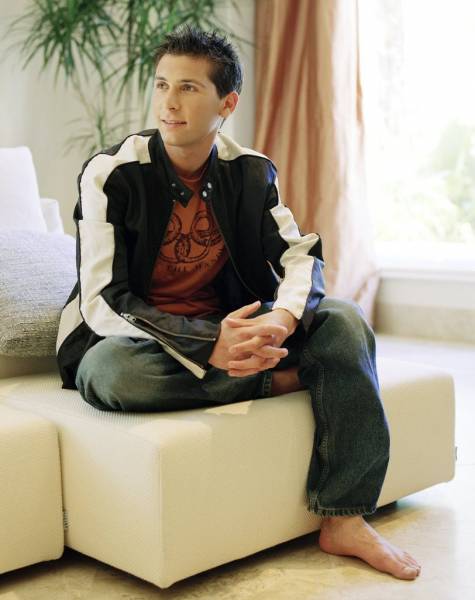 Justin Berfield (Reese) recently gave an interview to Agoura Hills Patch, where he talks about his life and the transition from child actor in Unhappily Ever After and Malcolm to producer in his new role in Richard Branson's Virgin Produced.
We also hear mention of Virgin Produced's first feature release, Limitless, starring Bradley Cooper, Abbie Cornish and Robert De Niro, which opens later this month.
Having starred in two television sitcoms (Unhappily Ever After and Malcolm in the Middle) all before this Agoura Hills native's 20th birthday, Justin Berfield is undoubtedly one of the city's most notable hometown stars.

His recent accomplishment of becoming a partner with world-renown mogul Sir Richard Branson at his film and television company VIRGIN Produced certainly solidifies Berfield as one of the reigning forces working in entertainment today.

Although he is very busy traveling and working most of the time, the now Calabasas resident set aside some time to chat with Patch and lend some insight into his life as a young actor-turned-media juggernaut.

Describing himself as a "pretty simple" guy, Berfield, who turned 25 on Feb. 25, has undeniably achieved some "pretty extraordinary" feats. An acclaimed actor, producer, and industry guru, who calls one of the most successful men in the world his "partner," is not too shabby for having just turned a quarter-century old.

Agoura Hills Patch: Did you enjoy growing up in Agoura Hills? 

Justin Berfield: I really enjoyed growing up in Agoura Hills, because it was a big enough city that there was always something going on, but it also had the charm where you really got to know the people that worked in the community. It felt like a small town, although it really isn't.

Patch: At which Agoura Hills establishments would you frequently get stopped to sign autographs or pose for photos?

Berfield: No particular place really stands out to me except for maybe the theaters or at the nearby Calabasas Commons. I think my peers pretty much knew the job I did, and since we all grew up together, it never was that big of a deal for anyone. I think people in our area are used to having actors around. Agoura isn't that far from Los Angeles and there certainly were and are bigger "names" around town than me. 

Patch: Do you have a favorite memory from Agoura High School? How were you involved at school?

Berfield: I was home schooled throughout high school and only got the opportunity to attend classes at Agoura High for a couple months before Malcolm in the Middle took off. Although I wasn't able to join clubs, I enjoyed going to the football games every Friday. It was always a good opportunity for me to get together with the friends I couldn't see during the week because of work.

Patch: How would you spend an ideal day in Agoura Hills? Do you come back to visit often?   

Berfield: As a little kid, I would spend my days investigating the many creeks and parks around the community. Being so close to Malibu, I would often times head out that way with my dad and go fishing. As I got older, I spent most evenings, as every teenager does, with friends at the Agoura movie theater or around the shopping centers along Thousand Oaks Boulevard and Kanan Road. I live in Calabasas now, so I am back there often. 

Patch: Has transitioning from "child star" to a more mature actor and producer been a smooth process?

Berfield: I'd say so, because I got my start behind the camera just before Malcolm in the Middle was ending. Since then, it has gone pretty smoothly. I started a company, J2TV, and now I am a partner in Sir Richard Branson's film/television company, VIRGIN Produced.

Patch: What have been your personal career highlights?

Berfield: The point when I realized that I had been on two shows that syndicated to over 100 episodes, and that I felt fulfilled as an actor and decided to try my hand at producing. I think people constantly are looking for fulfilment, and nothing is ever good enough, but I feel fortunate enough to have had the journey I have had so far.

Patch: What is your dream project and dream actor or actress to collaborate with in the future? 

Berfield: I'd have to say anything that would involve Tom Hanks. He is truly an inspiration, both as an actor and producer. 

Patch: A lot of 'Young Hollywood' seems to find themselves in trouble more often than not, yet you've managed to stay out of trouble and keep a wonderful reputation for yourself. What do you attribute this to? 

Berfield: I always had supportive parents and a good group of people around me. It's really about who you surround yourself with. Too many times, people are surrounded by those on their payroll. Those aren't the best people to look out for you, because they'll never tell you 'no.' I typically do not take advice from people who I pay, and most people who find themselves in trouble do just the opposite. Living in Agoura and Calabasas has probably helped a great deal as well.

Patch: What advice can you offer Agoura Hills residents who are looking to get into the entertainment industry? 

Berfield: Local theater is a great way to get into the business. There are a lot of great opportunities out there locally, but also don't be afraid to ask questions. Information is power, and the more you know, the more you will be better poised to help yourself deliver on your own personal goals instead of relying on others.

Patch: What do you do in your spare time, when you're not busy working as an actor and producer? 

Berfield: Hiking with my dogs, hanging with my friends, traveling abroad and enjoying time around town with family. I am a pretty simple guy.

Check out the latest flick Berfield worked on with Virgin Produced, "Limitless," starring Bradley Cooper, Abbie Cornish, and Robert DeNiro, when it hits theatres Mar. 18, 2011.
Source: Agoura Hills Patch