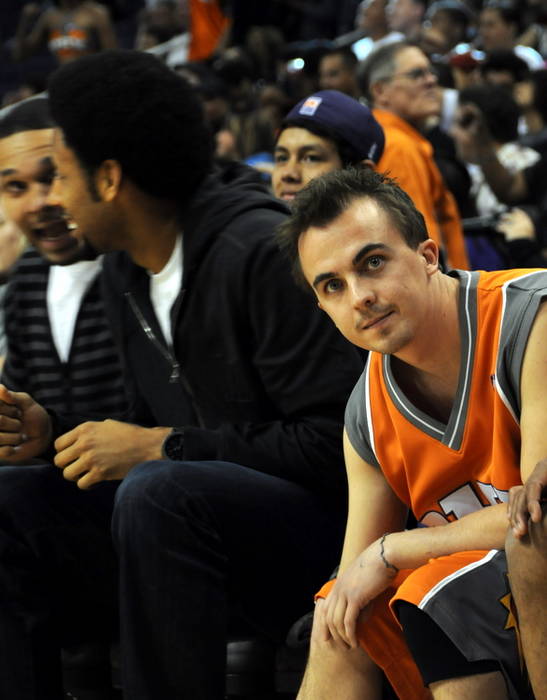 Just last week, Frankie Muniz (Malcolm) took part in the Phoenix Suns Celebrity Shootout 2011. It's not the first time Frankie has participated in a celebrity basketball event for charity — he in fact participated in the very same event last year, as well as having previously taken part in a similar celebrity basketball game way back in 2004.
Check out some before and after video of the event from Fox Sports Arizona, as well as a gallery of photos from the event.
[flv:https://www.malcolminthemiddle.co.uk/video/frankie/Frankie-Muniz-Phoenix-Celebrity-Shootout-Jan-2011-MITMVC.flv 550 309]
The event raised money for Phoenix Suns Charities.
Source: Sun 'N' Gun, Fox Sports Arizona