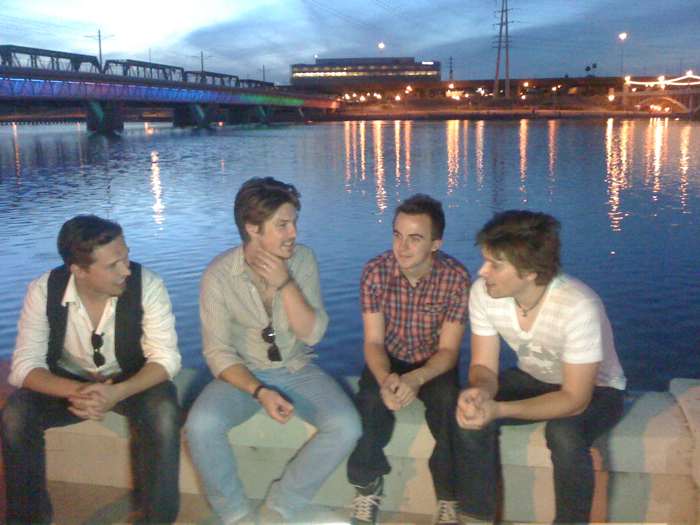 Frankie Muniz (Malcolm) has been good friends with the members of pop rock band Hanson for a long time; Frankie even was inspired to play the drums because of Hanson (Frankie is now drumming for You Hang Up).
Frankie and his girlfriend Elycia Marie met up with Taylor, Zac and Isaac on Wednesday last week, first at Greasewood Flat, 'the original stagecoach stop between Fort McDowell and Phoenix', then later at Tempe Beach Park. Finally, Frankie and Elycia stayed with the trio for a BBQ and slumber party.
Elycia posted these pictures of the meetup on her Twitter account.
Hanson were actually livestreaming the meetup at their alive@hnet page.. If you have any more pictures, or video captures from the meetup, we'd love to put them up here on the site!
[flv:https://www.malcolminthemiddle.co.uk/video/frankie/Frankie-Muniz-Hanson-Meetup-June-2010-MITMVC.flv 550 308]