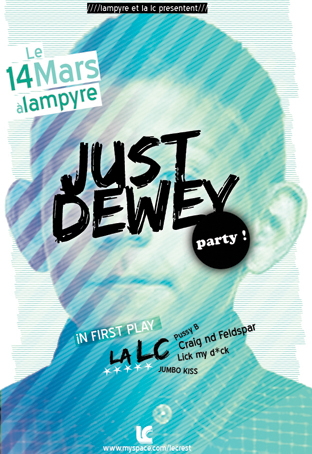 This has to be one of the most random Malcolm in the Middle related events of the year. Back in March a French electro group Le Crest held a club night dedicated to Dewey. Also before this they showed their love of Malcolm in the Middle by creating this song, based on the classic scene from season 2 episode 6 Convention when Dewey does a dance and sings the Poupi Poupi/Poupeepou/Boo-Bee (depending on language or understanding) song.
[audio:Dewey-Song-Le-Crest-Poupeepou-MITMVC.mp3]
Here is the scene the song is based upon. Keep in mind the above remix is based on the French dubbed episode.
[flv:https://www.malcolminthemiddle.co.uk/video/Dewey-Poupi-Poupi-S02E06-Convention-MITMVC.flv 550 300]
Now, Malcolm in the Middle has many very dedicated fans around the world however for reasons I can't quite understand Dewey seems to be loved by the French much more than anywhere else and the above scene and song has entered pop culture there.
Thanks to Tyno & Alexandre