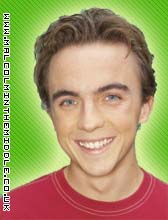 Ellen Page, the acclaimed Juno actress, has been rumored to be dating Frankie Muniz. We think it's unlikely and so far the only evidence is that they where spotted going out together for a pre-Oscar breakfast. Pics or it didn't happen, as the saying goes.
On Sunday (24.02.08) morning, the alleged couple has been seen grabbing a bite in West Hollywood as the Academy Award-nominated actress prepped herself for the prestigious ceremony later that day. To National Enquirer, an insider remarked, "Frankie was making Ellen laugh non-stop all through their meal. He kept telling her not to be nervous, that no matter what, she hit it big just getting nominated. Then he'd crack a joke and she'd burst into laughter." Further, the source revealed that the 21-year-old actress was "happy to have a good excuse to hang out in Los Angeles".
If there is anything more to this we will keep you updated.
Source: celebrity-mania.com | Discuss in FORUM