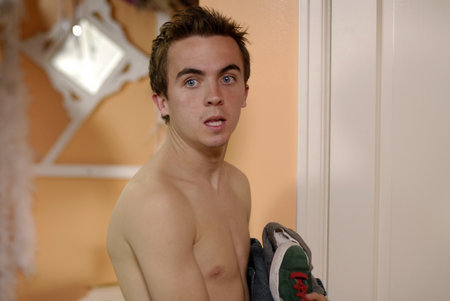 Frankie Muniz (Malcolm) filmed another movie last year before going into racing that is also yet to be released and there is little information on when it will – Parental Guidance Suggested is a teen sketch sex comedy. There is no trailer and the only image of Frankie in the film is the one above.
Muniz stars as a teen who loses his virginity with his girlfriend (Schneider), only to find she wants to take things much further, including farm animals and midgets. In the film's one ongoing sketch, Pinkston (best known as the kid prankster on MTV's first season of "Punk'd") plays an average high-schooler who falls for the cutest girl in his class but finds he's looking for love in all the wrong places.
We will keep you up-to date with any more information.
Source: hollywoodreporter.com | Discuss in FORUM