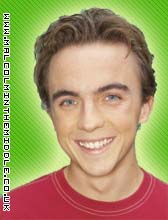 Frankie Muniz (Malcolm) will be starring in a new sports comedy movie Division III with the tagline "College Football… Technically." Its scheduled for a 2008 release and has just begun filming.
Its based on this short which was made last year but doesn't star Frankie or Tom Green.
Still very little information on this movie but we will update you as soon as more becomes available.
Discuss in FORUM