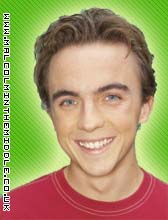 An Associated Press article mentions Frankie. The article isn't very flattering, but as usual Frankie provides a funny quote.
MALCOM (NOT) IN THE MIDDLE: TV actor Frankie Muniz isn't getting high ratings on the track.

The star of the hit show "Malcolm in the Middle" for the past seven years, Muniz is trying his hand at driving this season in the Atlantic series. On Sunday, he spun off the course, wrecked his suspension and finished 24th in the 26-car field.

After six events, Muniz is ranked 28th with four points – just 169 points behind series leader Raphael Matos.

Before Sunday's race, Muniz, who started 25th, joked that he had a foolproof strategy to win.

"I'm in the back so I'll just wait for everyone to crash and then pass," he said.
Source: TSN.ca | Thanks MalcolmFun | Discuss this post in the FORUM