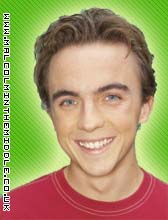 Here are the highlights of Frankie's interview, click 'more' below to see the full version.
On Hollywood:
"It's really hard to explain to people who haven't fully experienced the Hollywood lifestyle, because from the outside it looks totally glamorous with fast cars, big houses and parties and beautiful women. But it's really everything but that. It's a lot of drama. Just the people in Hollywood, I'm happy to be away from them. I'm having such a good time with racing. I want to do this as long as possible."
On Racing:
"This is a very high level and there are plenty of lower levels I would be at if I wasn't capable of being here," Muniz said. "I am about a second off the fastest car, which isn't bad. Where I'm at driving-wise is if someone who has never touched a basketball got thrown into the NBA. He would suck. He wouldn't know what he was doing. So I was kind of thrown into the NBA with racing, but I'm doing well, so I like that."
Source: Cleveland.com | Discuss this post in the FOURM
Click 'more' to read the full article.
GRAND PRIX OF CLEVELAND
Idling actor
Saturday, June 23, 2007
Steve Silver
Plain Dealer Reporter

Frankie Muniz is no longer the pint-sized, squeaky-voiced Malcolm he played for seven years on Fox.

And he is no longer in the middle – he's now behind the wheel of a 300-horsepower Atlantic Championship race car at this weekend's Grand Prix of Cleveland.

Muniz had a lucrative acting career that began when he was 8 and included a lengthy run on "Malcolm in the Middle" and starring roles in the films "My Dog Skip" and "Agent Cody Banks." Now 21, he decided to trade in the glitz of Hollywood for the grit of professional car racing.

"It's honestly incredible," said Muniz, who now sports close-cropped hair, tattooed arms and a hint of a goatee.

"It's really hard to explain to people who haven't fully experienced the Hollywood lifestyle, because from the outside it looks totally glamorous with fast cars, big houses and parties and beautiful women. But it's really everything but that. It's a lot of drama. Just the people in Hollywood, I'm happy to be away from them. I'm having such a good time with racing. I want to do this as long as possible."

Muniz admitted that although he used to watch as many open-wheel and NASCAR races that he could when he was younger, he never had aspirations to be a driver.

That changed when he participated in the Toyota Pro / Celebrity race at the annual Grand Prix of Long Beach (Calif.) in 2005. After winning the go-kart race, Muniz began focusing on ways to enter the professional racing world. He even contemplated buying a NASCAR team.

"I knew that 'Malcolm' was coming to an end and I knew that I wanted to take a break for a while from acting," Muniz said during a Grand Prix media luncheon. "I didn't think I'd specifically get into something else, I just knew I wanted to chill."

Muniz's early retirement came to a quick end when his friends introduced him to Eric Jensen, the owner of Jensen MotorSport. The meeting went well and Jensen gave Muniz an on-track test, which landed the actor on Jensen's team in the 2006 Formula BMW USA, launching his professional racing career just 15 months ago.

After completing the 12-race Formula BMW series with an average finish of 20th, Muniz made the jump to the Atlantic series, one step closer to his dream of racing Champ Cars.
But Muniz's results have been subpar this year.

Through five races, Muniz has not finished higher than 19th. With an average start position of 24th, he has managed to climb to an average finishing position of 20th – a mark good enough to earn him four points and a No. 27 ranking out of 31 drivers chasing the Champ Car Atlantic Championship title.

"This is a very high level and there are plenty of lower levels I would be at if I wasn't capable of being here," Muniz said. "I am about a second off the fastest car, which isn't bad. Where I'm at driving-wise is if someone who has never touched a basketball got thrown into the NBA. He would suck. He wouldn't know what he was doing. So I was kind of thrown into the NBA with racing, but I'm doing well, so I like that."

A wrist injury he suffered working out with a trainer last week could hamper Muniz's competitiveness this weekend. Muniz said he partially fractured his wrist and hopes a cortisone shot will eliminate any pain.

Muniz finished all 27 laps during Friday's first round of qualifying, but his best lap time of 1:09.407 was next to last and 2.831 seconds behind the leader, Raphael Matos.

"He's still learning," said Tom Sutherland, Muniz's Drive Energy Soda teammate. "I know he is new with this and I am doing everything I can to help him out. He's 21 and I'm 18, so he is really learning quickly, he should really be proud of where he's at in a professional series like the Atlantic."

If Muniz is one thing, it certainly is proud.

Muniz is so proud that he did not fall into the drug- and alcohol-filled Hollywood partying scene that he has a tattoo that reads "Zero" down the inside of his left arm for his zero tolerance to drugs and alcohol.

Yet despite the hectic travel schedule and seemingly never-ending array of workouts, tests and races, Muniz is in love with his new sport.

"I'm truthfully the happiest I've ever been in my whole life right now," he said.

It looks like 'Malcolm' has shaken off that aggravating middle-child syndrome.

To reach this Plain Dealer reporter:

ssilver@plaind.com, at 216-999-4661
Source: Cleveland.com | Discuss this post in the FOURM