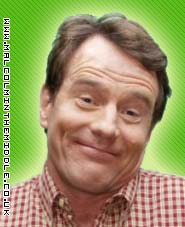 The time it takes to reach TV leading-man status can be an instant for some, a lifetime for others. Casting directors around town have a tough time pinpointing what exactly about an actor's DNA makes that person able to leap from supporting player to top billing.
"The sunshine has to be on you, the planets must be aligned and there must be good writing," says Dawn Steinberg, casting topper at Sony.

As for the current crop of actors who have potential to carry a show on their own shoulders, Steinberg sees "Entourage" breakout Jeremy Piven, Jeffrey Dean Morgan ("Grey's Anatomy") and former "Malcolm in the Middle" dad Bryan Cranston as breakout possibilities.
Hopefully with the strong liklyhood of "Breaking Bad" Byran's new project getting a green light he will be able to prove he can pull of the leading man role.
Source: Variety.com | Discuss this post in the FORUM.