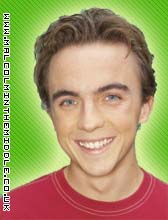 Frankie Muniz (Malcolm) talks about racing on Toronto's 999 MixFM.
Includes; message from Christopher Masterson's (Francis) Mum; Talk (again) about picking up girls; Does Frankie need to work?; Frankie on Punk'd (inside info).
Thanks to FrankieMunizRacing.com for the clip.
[audio:Frankie Muniz – Racing Interview On 999 MixFm (May 2007) [MITMVC.mp3]
To download – Right Click DOWNLOAD and "Save link as" or "Save Target as"
Discuss this post in the FORUM.