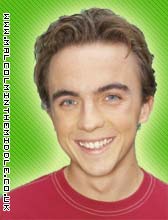 Frankie Muniz was on MTV Live Canada yesterday, you can see his interview below where he talks about his new racing life with fellow driver Tom Sutherland to help promote the Steelback Grand Prix of Toronto, to be staged in downtown Toronto the weekend of July 6th – 8th, 2007.
[flv:https://www.malcolminthemiddle.co.uk/video/frankie/Frankie-Muniz-Talks-Racing-on-MTV-Live-Canada-May-2007-MITMVC.flv 500 400]
High Quality Download: Here (Right click the link and 'Save Link As' or 'Save Target As')Special Thanks to FrankieMunizRacing.com
Also promoting the same race Frankie talked to CityNews.ca
[flv:https://www.malcolminthemiddle.co.uk/video/frankie/Frankie-Muniz-Steelback-Grand-Prix-Citynews-May-2007-MITMVC.flv 500 400]
Discuss this post in the FORUM.
To see the full article click 'more'

Malcolm In The Middle Star Races Into T.O.
Wednesday May 16, 2007
When he was playing Malcolm Wilkerson in the TV show "Malcolm in the Middle" Frankie Muniz was rarely first at anything thing in the battle with his brothers. But now that the show is over and the star is an adult, he's still racing to be first. But this time, that race involves a whole new game – and Frankie couldn't be more excited. The former teen star has gotten into professional race car driving in a big way, and while it might be easy to take him less than seriously, that would be a mistake.

He'll be taking part in this July's Grand Prix in Toronto and you can prepare to eat his dust. "Racing is the most amazing thing I've ever done, and I'm the happiest I've ever been in my whole life," he enthuses with the kind of pleasure only the freedom of power and money can bring. "I want to do it for the rest of my life." And at just 21, that could be a long career.

Muniz agrees that his new passion thrills him in a way acting never did. "Even after I've raced 30 races, I'm still way more nervous than I ever would be on a set. When you're racing, there's no redo."

As for what attracts women more – the tracker or the actor? "I would have to say racing. Racing cars for a living, you know. It's pretty sexy, you know . I wish there was more women in racing." But then in true Malcolm fashion, Frankie goes to Hollywood. "I'm not speaking from personal experience or anything," he laughs.

Muniz will be back in Toronto for the Grand Prix July 6th. And from the determination on his face, he won't be satisfied with being "in the Middle" ever again.