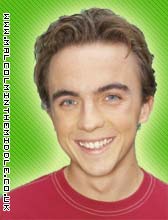 As many of you know Frankie Muniz (Malcolm) has been racing professionally and its now 15 months since he started and he is going from strength to strength. Frankie jokingly refers to it as being "part-time, retired" from acting.
He has another major race on the 8th July at the Steelback Grand Prix in Toronto where he will be racing a Champ Car Atlantic Championship for Jensen MotorSport.
"I can't say that I'm retired from acting because I'm pretty sure there will be some time in my life where I go back."
"I'm only 21 years old," "But definitely racing is my passion right now and is all I'm focusing my life on. It's amazing."
He admits he had a hard time leaving Malcolm in the Middle when it wrapped up just over a year ago.
"I had dinner with Bryan Cranston who played my dad about a month ago, and we talked about racing,"

"I definitely miss them."
However he still has 2 film projects on the go, "My Sexiest Year", "Parental Guidance Suggested" and "The Legend of Secret Pass"
Source: Canada.com
Discuss this post in the FORUM.
Click 'more' to read the full article.
Frankie Muniz, TV's Malcolm, says he's focused on racing over acting

After rising to fame as the title character in the long-running TV comedy "Malcolm in the Middle," Frankie Muniz claims to be semi-retired from acting.

These days, Muniz is devoting his energy to racing and is set to take part in the Steelback Grand Prix of Toronto on July 8.

"This is only my 15th month, which is pretty crazy," he said Wednesday of his quick rise on the circuit. "I'm having fun."

At the Toronto event, Muniz will be racing in the Champ Car Atlantic Championship for Jensen MotorSport.

Muniz jokingly refers to himself as a "part-time, retired" actor.

"I can't say that I'm retired from acting because I'm pretty sure there will be some time in my life where I go back."

"I'm only 21 years old," added Muniz. "But definitely racing is my passion right now and is all I'm focusing my life on. It's amazing."

Muniz admits it was hard leaving his television family from "Malcolm" after the show wrapped just over a year ago.

"I had dinner with Bryan Cranston who played my dad about a month ago, and we talked about racing," he said.

"I definitely miss them."

Despite his claim that he's done with acting for the time being, Muniz has several film projects coming up, including "My Sexiest Year" co-starring with Harvey Keitel, the animated "The Legend of Secret Pass," and the teen comedy "Parental Guidance Suggested."