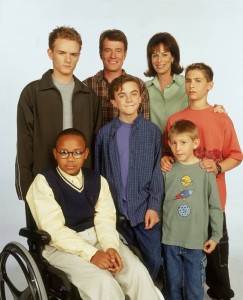 As many of you may have heard there's a possibility a Malcolm in the Middle Revival on its way!
Many exciting things have been going on, including Frankie Muniz (Malcolm) expressing interest by posting to twitter "How fun would 'Malcolm in the Mid-Life Crisis' be! I wonder what Malcolm and his family are up to now!"
Apparently Frankie isn't the only one interested, Bryan Cranston (Hal) also seems very enthusiastic during a ET Canada interview Bryan says, "It's been 10 years since Malcolm in the Middle went off the air. It would be nice to be in that guys (Hals) clothes again!"
So far nobody from FOX/any production company has expressed public interest, but let's all hope for the best and maybe we could see a revival of some sort be it a movie, episode or even a full season!
Discuss in the Forum