In more Justin news, Berfield will guest star on tonight's episode of Sons of Tucson, in the season finale, and likely the last ever episode of the whole show, 'Ron Quits'.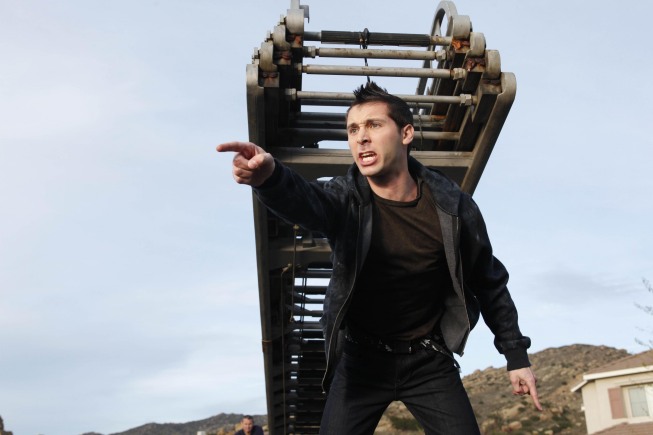 He will play 'Barry', a character who we are told bears more than a passing resemblance to Reese, the character he spent several years as on Malcolm. This is also the first time we will have seen Justin in front of the cameras since the final episode of Malcolm in the Middle.
SONS OF TUCSON "Ron Quits" Episode 13 – When Ron starts spending too much time with his girlfriend, the boys get upset and Ron decides to quit. The boys then hire their bully neighbor, Barry (Justin Berfield), as their new live-in caretaker. But when the boys discover they're out of money and realize that Barry isn't working out, they come to the conclusion that Ron was a better fake father than they thought in "Ron Quits," the series finale episode of SONS OF TUCSON, airing Sunday, Aug. 1 (7:00-7:30 PM ET/PT) on FOX.
Tune in to Sons of Tucson tonight, August 1st 2010, at 7pm on FOX.
Thanks to Ryebeach on our forums for pointing this out!