Filming has now finished on Frankie Muniz (Malcolm)'s new movie Pizza Man and it is entering post-production.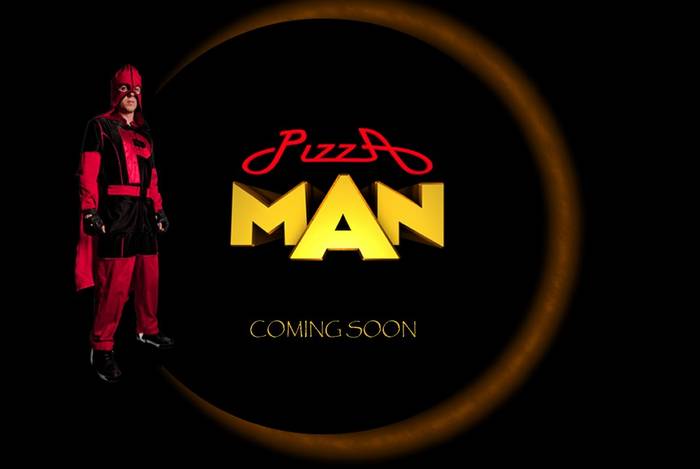 A media company called The Mighty Fifty have reportedly been putting together a trailer for the movie, so it is fairly clear that the project is progressing nicely into the next stage of development. No word as to a release date just yet though!
KSiteTV does have some interesting interview content from the movie, including an interview with wrestling champion Diamond Dallas Page who plays the main villain, Kryder, as well as this interview with director Joe Eckardt.
KSITETV: Can you tell me about Frankie's casting in the role?

ECKARDT: We went over the list of who would be good for this role. My brother George and I were talking, and he said "You know, Frankie Muniz would be great!" So we looked him up, and realized that everything about him was perfect. I called his manager, and told him I had this role for Frankie if he'd be interested. He said he'd send it over. Two days later we got the "yes."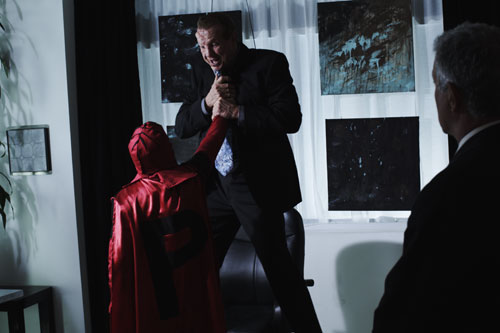 Comic Book Resources also have an interesting article 'on the set' of the movie:
On the set, director Joe Eckart readied the shot. "We have a shot of Pizza Man outside in his costume, trying to get customers into the restaurant, and the red mustang pulls up driven by Ashley Park Angel, and they make fun of him in his silly little costume." It turns out the costume is the logo of the pizza place owned by Pizza Man's mother, played by Shelly Long of "Cheers" fame. The costume is part of a promotion/punishment for the main character, as Matt (Muniz) lost some pizzas on a delivery run the night before and must drum up business in the suit.

"His mom comes out and embarrasses him, [saying], 'You're not doing it right! You're not holding the sign right!' She does this crazy dance and just humiliates him and they drive off." Eckart went on to say. The shot will be tight on Muniz and Long; the camera taking the place of the Mustang out on the street. "We shot some of this yesterday, but lost some of the sun, so we have to finish the second half today. Shot looks great. Now we just need our actors to shoot it."

For Muniz, "Pizza Man" marks a return to acting after a hiatus of nearly half a decade. "Over the last four or five years, I've taken off from acting. I've been off racing cars professionally and I'm in a band now," the actor said of his time away from the business. "[I've] been just kind of focusing on all that, and maybe a month ago, I called my mangers for the first time in three years and said 'Y'know, I'm really missing the acting world. I'm missing doing all that.' Within the next week, I got the call about this, read the script, really liked it and thought it would be fun. I got lucky with the timing."

While he would not call himself the most avid of comic book fans, Muniz explained that playing a superhero appealed to him. "I think everybody wants to be the superhero. Everyone wants to be the good guy that everyone looks up to." Of course, playing the hero might not be as much of a rush as racing cars – "Racing is pretty extreme," said the actor – but Muniz is enjoying portraying Pizza Man just the same. "I hate to say that they're both jobs, but they're both so much fun. I'm really enjoying this."
Don't be surprised if the 'silly costume' storyline sounds familiar to viewers of Malcolm in the Middle — we see Frankie in a similar situation as Lucky Aide's 'Uncle Sam' in 6×20!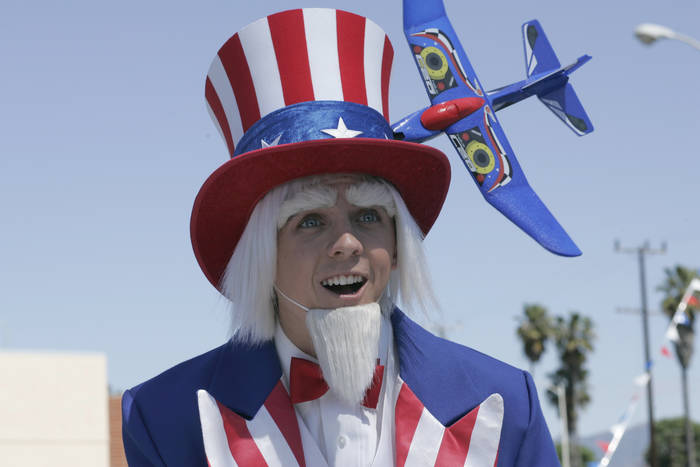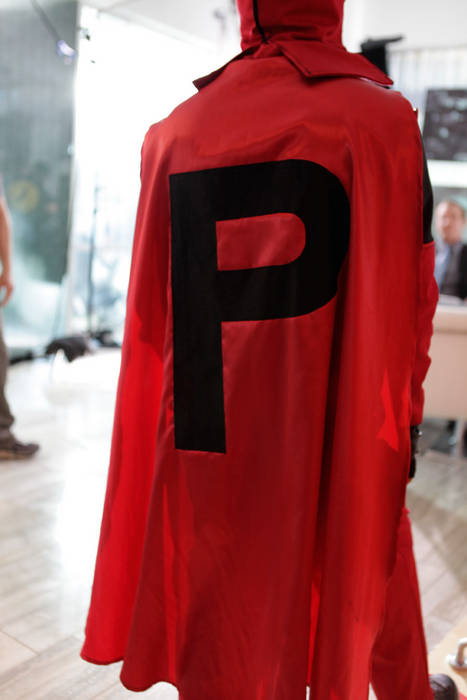 Now that filming has finished, Frankie is now back in Scottsdale, AZ and is back to focusing on his band You Hang Up.
Just got the final mix of one of my band @YouHangUp's new songs… and it's awesome! We will be releasing it soon!! I can't wait.
https://twitter.com/frankiemuniz/status/14722117470
We look forward to it!
Source: KSiteTV, Comic Book Resources