Justin Berfield (Reese) is 24 years old today (25th February, 2010). Everyone here at the VC wishes him a very happy birthday!
So just to embarrass him, in true MITMVC birthday celebration style, here is a picture of him from 15 years ago, when he was just 9 years old, auditioning for the role of Anakin Skywalker in Star Wars: Episode I — The Phantom Menace.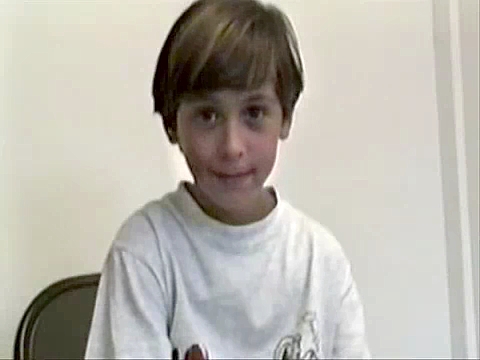 Obviously, he didn't get that part — it was later filled by Jake Lloyd — but as we know, Justin went on to play Reese for all seven seasons of Malcolm in the Middle.
Recently, Justin has been keeping himself busy as one of the Executive Producers of Sons of Tucson, a new FOX comedy show featuring Natalie Martinez, Matthew Levy, Frank Dolce, Benjamin Stockham, and starring Tyler Labine. Also on the production team is Todd Holland, who directed many episodes of Malcolm and who was one of the key people behind its unique visual style. Sons of Tucson premieres in the US on Sunday, March 14 at 9:30/8:30 Central on FOX.
Thanks to our very own Gill here at the VC for pointing out Justin's birthday, and once again we wish Justin a very happy birthday and great success with Sons of Tucson.