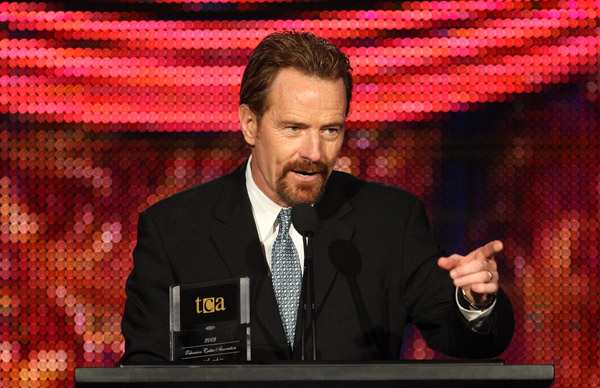 1 August 2009 – The Television Critics Awards (TCA) Awards honour television excellence, so of course Bryan won this year for Individual Achievement in Drama for Breaking Bad!
The TCA Awards are one of the few where you know you've won before hand, so the Breaking Bad cast went along with him (to The Langham Resort, Pasadena, CA) to help celebrate. He beat out Glenn Close (Damages), Walton Goggins (The Shield), Jon Hamm (Mad Men) and Hugh Laurie (House). Breaking Bad itself was nominated for Outstanding Achievement in Drama but didn't win.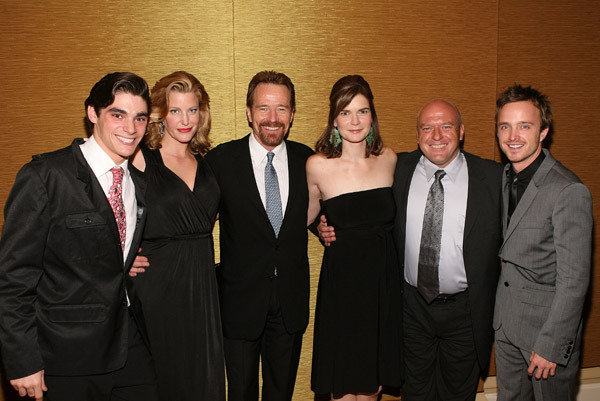 Photos in our GALLERY.