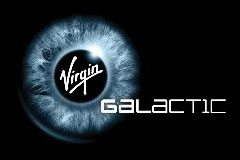 Ok…so not quite yet, but he has booked a seat aboard the first commercial space flight, Richard Branson's Virgin Galactic, set for late 2009/early 2010.
The former Malcolm In The Middle star, a pal of Branson's, plans to turn his brief space adventure into a new book.
Berfield's spokeswoman says, "Justin considers Branson a genius and is one of the few people that he would follow just about anywhere.
"He's a frequent guest at Branson's ultra luxury island home, Necker, in the British Virgin Islands, and now he's heading into space."
Branson's White Knight Two commercial spacecraft will take off for the first time in late 2009 or early 2010, full of celebrities and space-loving rich kids.
The two-and-a-half hour trip is expected to include about five minutes of weightlessness in space.
Berfield's aide adds, "Justin will be joined by other celebrities with confirmed boarding passes, such as Madonna + Tom Hanks."
Justin is a supporter of Branson's charity, Virgin Unite. The goal of the charity is to make sustainable change through economic development towards tough social and environmental issues, which includes addressing the issue of delivering healthcare to rural parts of Africa.
Thanks to Rye | Source: contactmusic.com