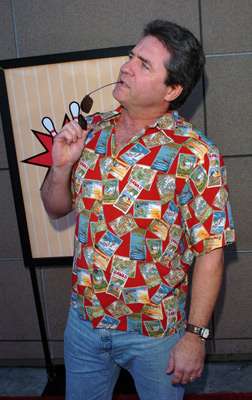 Linwood Boomer the creator of Malcolm in the Middle is currently working on a family comedy pilot he wrote called The Karenskys for CBS. It is set to star Sasha Alexander (NCIS).
The show centers on Emily Atwood (Alexander), who returns to her hometown when her husband's job relocates them and is reunited with her large, eccentric family. Although she is comfortable with her family's intrusiveness, constant arguing and impulsive behavior, Emily is aware that her husband is far less so.
Boomer is working with Gail Berman, the exec who shepherded Malcolm in the Middle during her tenure at Regency TV and as programming chief at FOX. Interestingly the script was being developed at CBS at the same time as Malcolm took off and was then put aside as Boomer shifted his attention. It came back to light as Berman was looking over old scripts. It's nice to see Boomer go back to his Malcolm in the Middle roots even if this time its multi-camera!
Source: Variety.com & hollywoodreporter.com