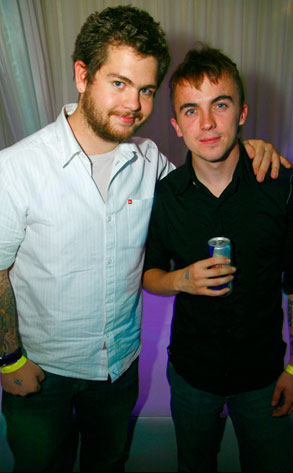 Frankie Muniz and Jack Osbourne where out partying over the Thanksgiving holiday weekend in Las Vegas a popular destination for Frankie's nights out.
Things started off at Company American Bistro and then moved on to Pure, where the guys shared their VIP tables with a group of friends before winding up at LAX nightclub.
Frankie and Jack seem good friends, this isn't the first time they have been out together in Las Vegas.