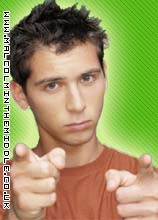 After various successful property deals Justin Berfield (Reese) has come into some problems. He is suing Shell Burton Construction over what he says was faulty work the company did on his Studio City home. When he went to sell the house, he learned it was infested with mold as a result of indoor planters Shell Burton had installed.
Unconfirmed sources say Berfield was treated by doctors for respiratory problems he suffered while living in the home.
Source: TMZ.com
Discuss this post in the FORUM.
To read the full article click 'more' (more…)
May 26th, 2007