Front Page Post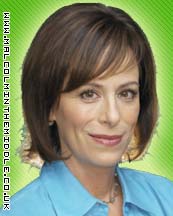 Earth Day
was on 22 April and Jane Kaczmarek got involved.
Organic Valley
sponsored celebrity
Earth Day
Dinners and Jane co-hosted one in Los Angeles.
Paper Shouts
, provider of posh notes for life's big moments, joined Distinctive Assets in celebrating Earth Day by gifting celebrities that make a difference. Jane was one of the celebrity ambassadors receiving the green gift baskets.
Discuss in FORUM | Source:
wsaw.com
,
emediawire.com